I designed this poster for a local political poster competition to highlight what I percieve as the single greatest threat to humanity's welfare: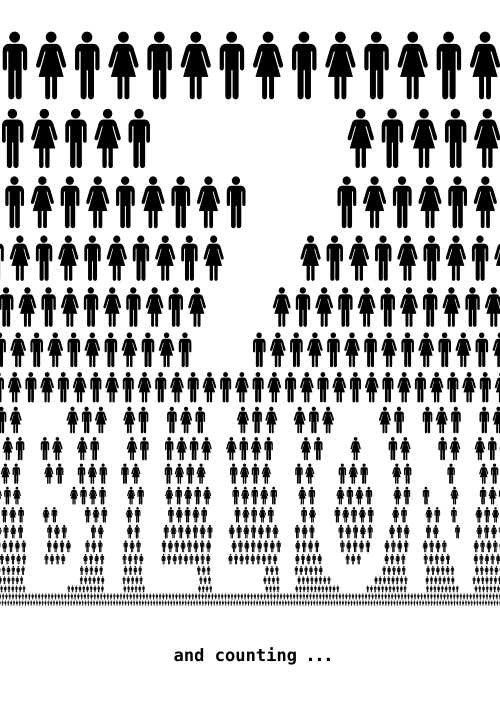 Forget wars and murder, forget the much-condemned "human greed", forget all conceptions of good and evil: At the end of the day, the ugly truth is that there are too many of us, no matter how you twist and turn the facts. Sustainable living is not a sustainable idea for a species that outnumbers the next most numerous large animal by a factor of one thousand.
This is not a matter of attitude or technology, it is simply a matter of numbers. No peace efforts, no medical advances and no scientific breakthroughs are going to change the fact that the resources of planet Earth cannot provide for billions of humans at the living standard that many of us have become accustomed to by the turn of the 21st century. Our two options are to expand into space where more resources might be found, or to dramatically reduce the size of the world population from what it is today. Since we are clearly not yet ready to pursue the first option on any significant scale, the global promotion and encouragement of birth control is a must from a humanist perspective – and it is safe to call those that still oppose it not only a threat to progress, but indeed a threat to mankind.
Cover image: Dick DeMarsico (Wikimedia Commons, Public domain)